The latest Quasar magazine, designed and printed for our client RQA – The Research Quality Association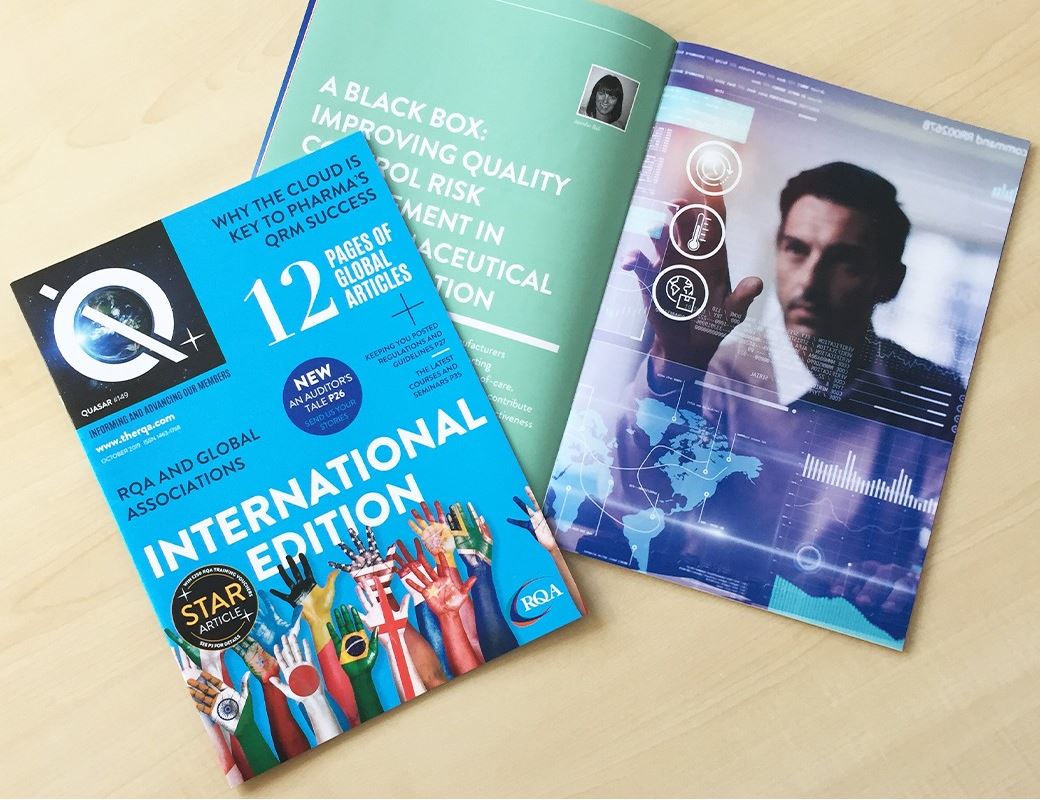 This latest version is the International edition and precedes the 3rd European QA Conference, taking place in Dublin 6th-8th November this year. Packed with the latest articles about Quality Assurance issues, the publication is designed and produced by us and sent out to members throughout the UK and all over the world. The articles are written by members of the association and discuss QA issues with a global perspective, along with regulation updates and stories about the lighter side of audits.
This publication is produced using a carbon balancing scheme, so the environmental impact of the magazine is equalised and we have also recently moved away from using plastic film for mailing purposes to paper envelopes.