Branding, packaging design and artwork
Hypoallergenic dog food range
We worked alongside our innovative client, Su-Bridge Pet Supplies to conceive a new brand to be distributed and sold in regional Co-op stores across the UK. The brand required a natural look and needed to work across a comprehensive range of pet care products, including food, treats, bedding and accessories.
Of course we did our market research and developed concepts for the Second Nature name and branding. Packaging designs for a range of products were presented to our client and mock-up packs were produced for research and presentation purposes, before committing to any finalised artwork and print. 
Once roll-out into the regional Co-op stores began and positive trading results started to come in, more and more stores have taken stock. Growth and success has continued in an upward trajectory.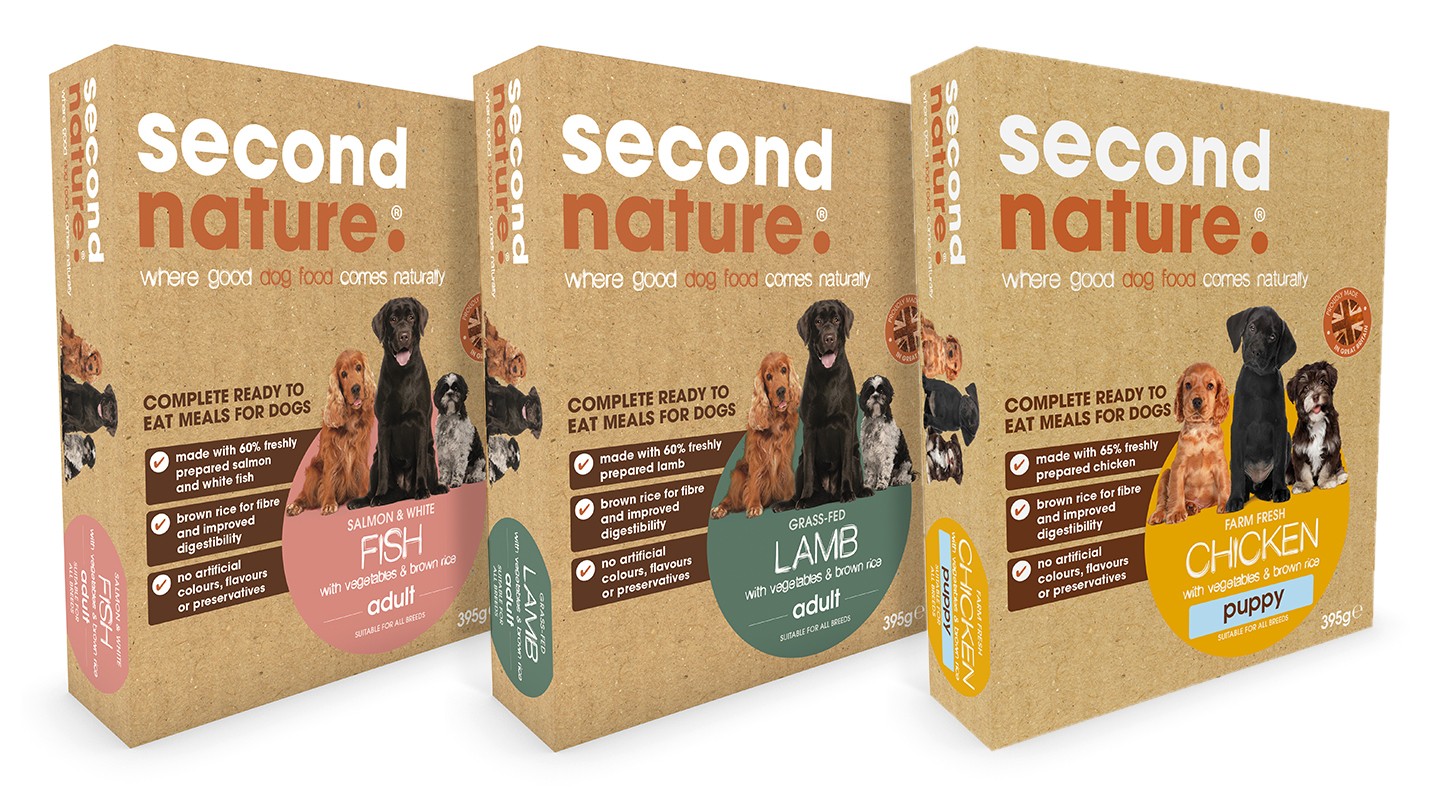 We have the expertise to transform your new product ideas into a successful brand with market appeal. Get your new project started, drop us a line today! hello@thelineagency.co.uk