We are often asked by many of our clients to work on their exhibition stand designs too. We are not stand builders or structural designers, we feel that's best left to the experts what we do take care of is the graphics, the communication or messaging and the overall design and layout.
We've designed and created over 500 stands for our clients, so we've learnt a bit along the way. These stands range from single pop-up displays for a nearby restaurant to large, bespoke constructions at international shows, covering products as diverse as outdoor clothing and paintbrushes to speciality Greek foods.
Exhibitions can be a costly exercise, just in terms of hiring space and attending alone, so it's vitally important that the stand is fit for purpose not only in terms of graphics, messaging and branding, but also structurally as well.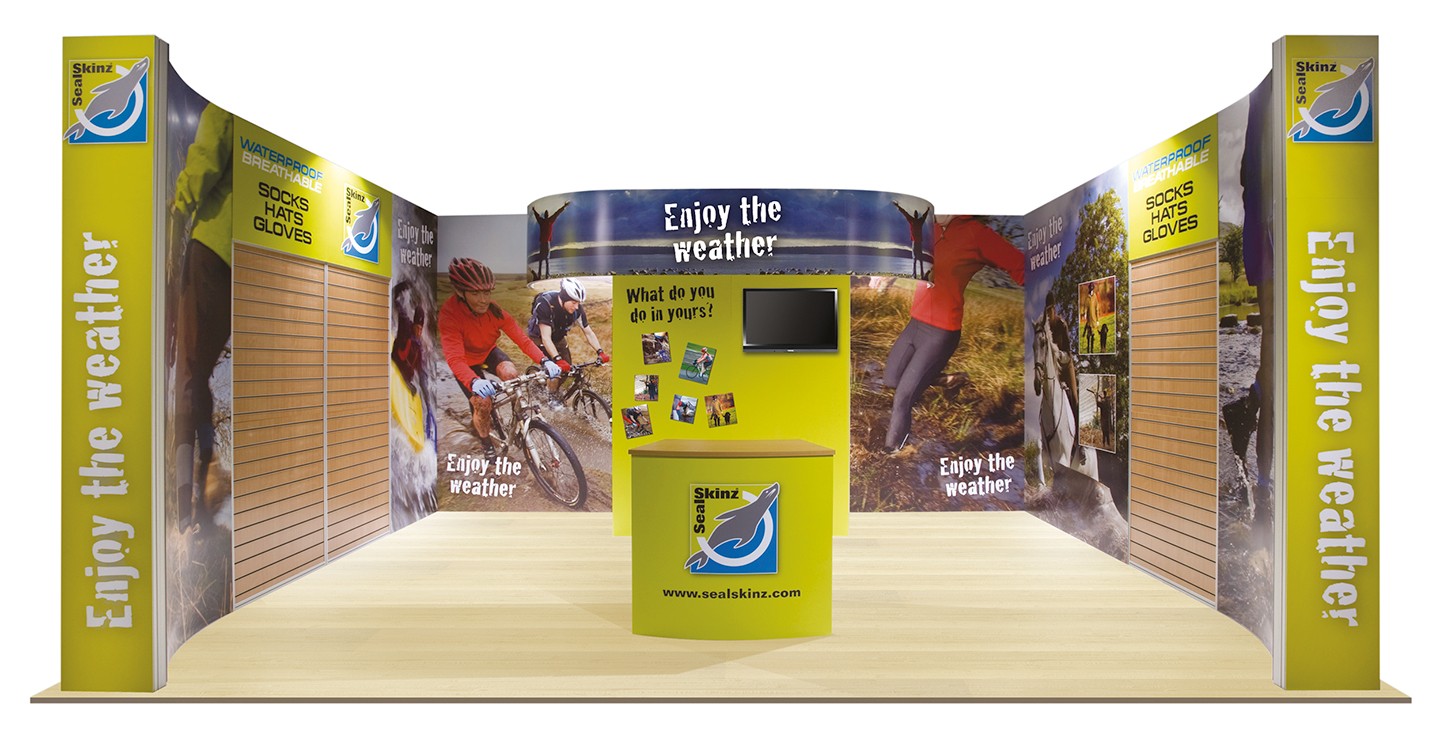 generating interest and enquiries
One of the most challenging stands we've had to produce in recent years was a cabling display for a company that supplies lighting, staging and all sorts of other equipment to the entertainment industries. We were asked to create a stand to display these products, something to make cables and connectors look interesting and to grab the attention of anyone in the market for them.
The cables were the real challenge, how to display them in a way that was relevant and tidy. We came up with the idea of creating what looks like dummy cable reels, with a small splayed end piece showing the individual elements of the cable.
The stand was made by a very good contractor who understood exactly what we were trying to achieve and went to great lengths to make sure it would work.
Ultimately, the cable display unit turned out to be a great success and is being used at several exhibitions around the country, generating interest wherever it goes.