Brochure design and production is part of everyday life for most design agencies and we don't claim to be an exception. So what's so interesting about the work we have done? Well the answer is probably the diversity and scope.
A fine example of this is our work with English Country Cottages. Our collaboration with this client initially covered designing and producing all manner of direct mail items before moving into brochure design for all their brands, which at the time also included Scottish Country Cottages, Welsh Country Cottages and French Country Cottages.
communication, coordination and cooperation
The task for the Country Cottages literature was one of coordinating and liaising with illustrators, photographers and copywriters to meet their high quality standards and tight deadlines. The main property listings were produced by the printer to a fixed layout, our task was to produce all the intro pages at the front and the beginning of each regional section, plus all the detail pages at the back. The really nice thing about the brochures was the emphasis on content and quality.
The main English Country Cottages brochure was intended to be a good read as well as a holiday cottage directory. Every year they commissioned a different well-known celebrity, such as Stephen Fry or Michael Parkinson, to write the main introduction and also a briefer one for each regional intro. Illustrations were commissioned to reflect the content and bring added visual appeal to the page.
Photography was also a big investment and we always looked forward to receiving the new batch of transparencies from Lucinda Lampton every year. The brochures were a pleasure to work on and the end results made them something we are still proud to have been involved in.
As well as the brochures, we also produced most of the Country Cottage Group's other marketing collateral, which included owner information packs, visitor information packs, pricing schedules and insurance documents.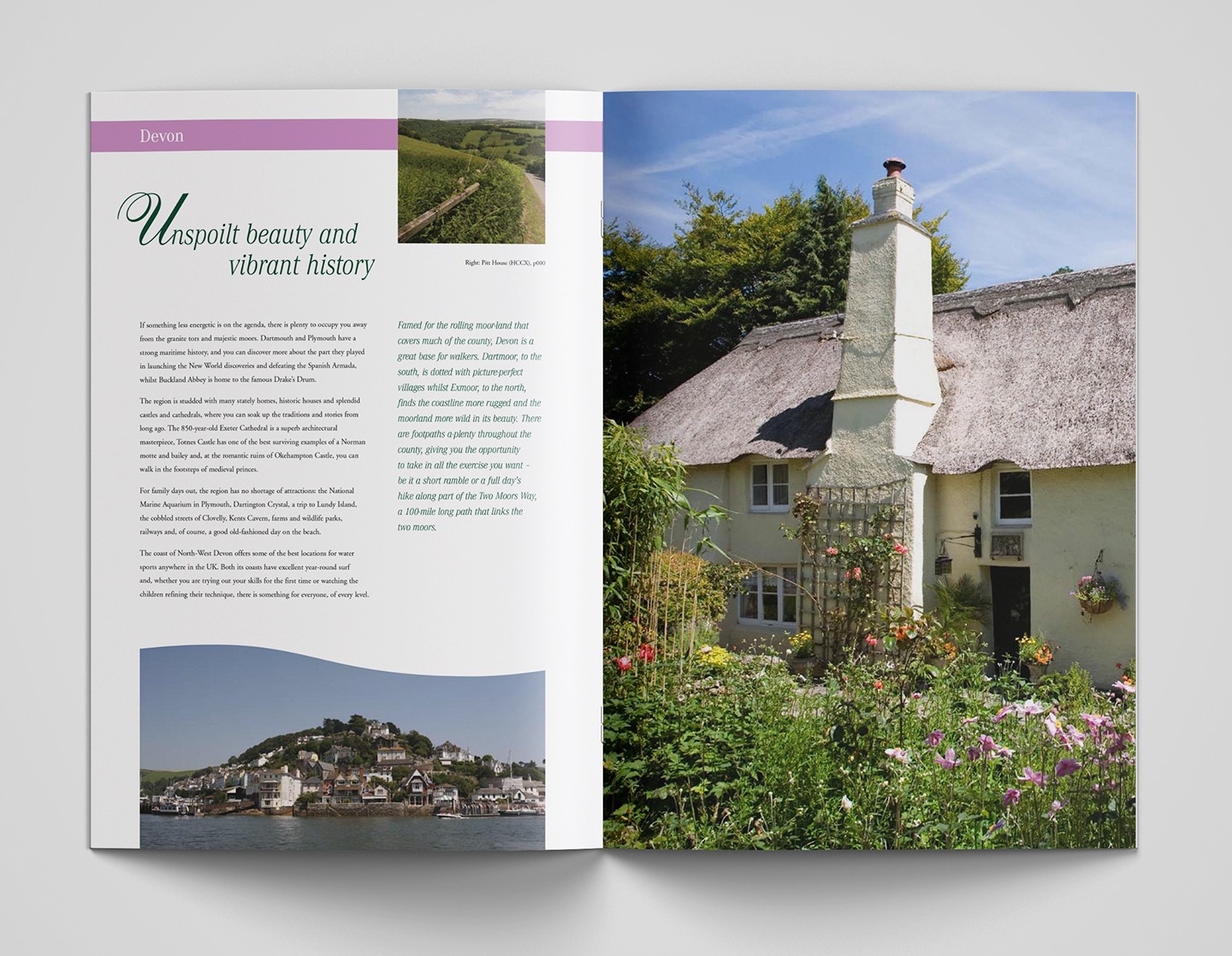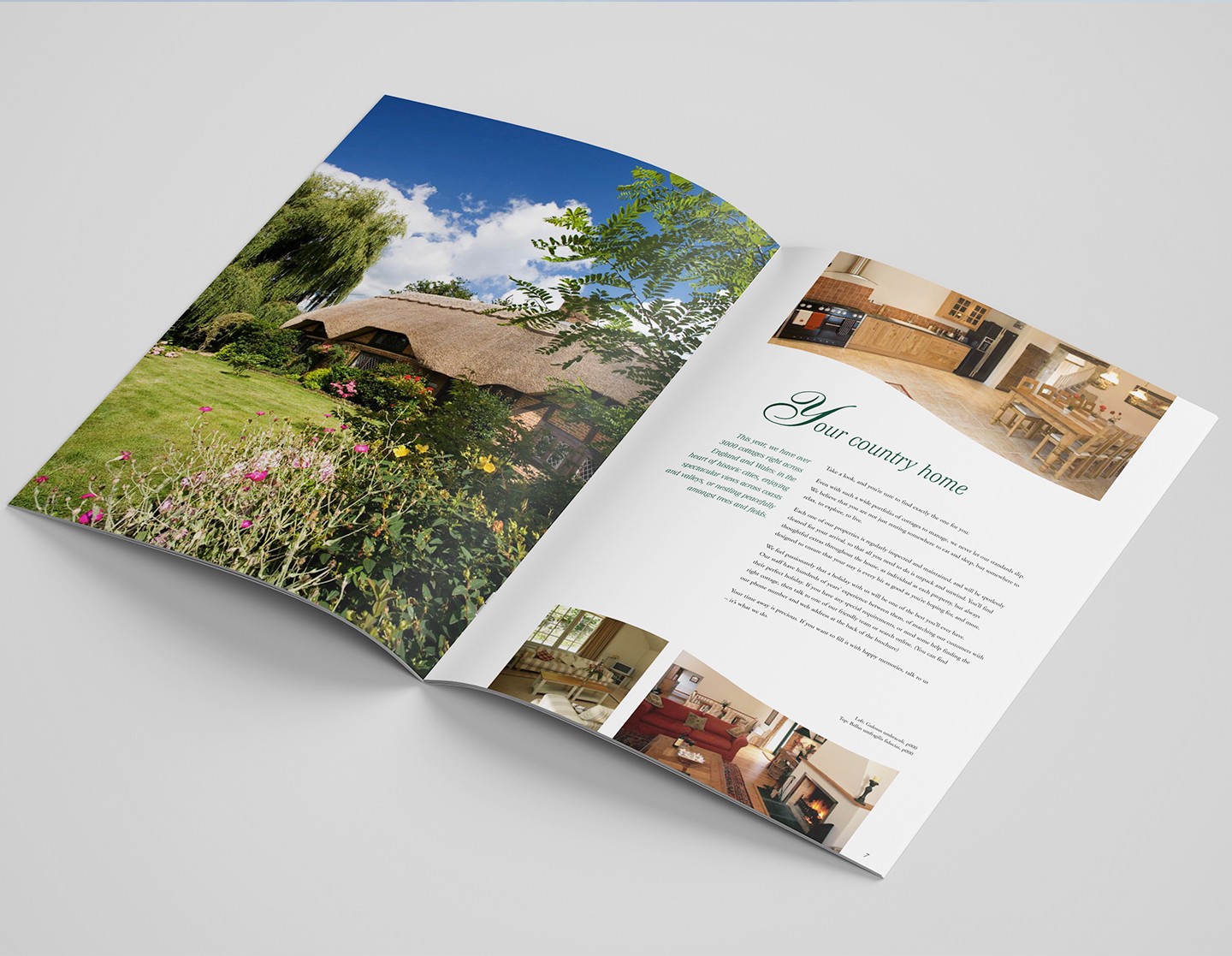 We have produced endless amounts of brochures and literature for a whole host of clients, designing and producing everything from two-page flyers to hardback books and product catalogues. The subject matter includes kitchens, holidays, household goods, toys, marine equipment, engineering and many more, for clients as diverse as Fendercare, Bionnaire, Crockpot, Sealskinz, Orchard Toys, Hoseasons, Fine & Country, Tulip, Thanet Earth, Lovejoys and the list goes on.