Every new brand or brand makeover must have a set of brand guidelines, without them there are no rules and without rules the outcome can easily become brand chaos.
Brand guidelines are not only created to make sure that all branding and brand communication is carried out correctly, they are also there to protect a valuable asset.
The Line Agency carried out a full rebrand for Allied Mills, one of the UK's biggest flour producers and at the time there were sixteen mills all working autonomously, many of them family firms dating back over several generations.
Our brief was to bring them all together under one new identity and on a given date, or hour to be precise, the new brand would be launched to everyone – employees, suppliers and customers alike.
The logistics of such an exercise were daunting to say the least. Everything had to be on each site and ready, while keeping it all under wraps and not 'letting the cat out of the bag'. For the whole process from taking the brief to delivery, we were given just eight weeks. It was exciting, exhilarating and exhausting for everyone involved and while we were bringing it all together, we also had to produce the all-important brand guidelines. Brand guidelines can be a bit like the Aesop's fable about the North Wind and the Sun, which teaches of the superiority of persuasion over force. If new guidelines are introduced with an approach of enforcement, it often does not end well so for Allied Mills we decided to take a simple and encouraging approach and the results were really quite impressive.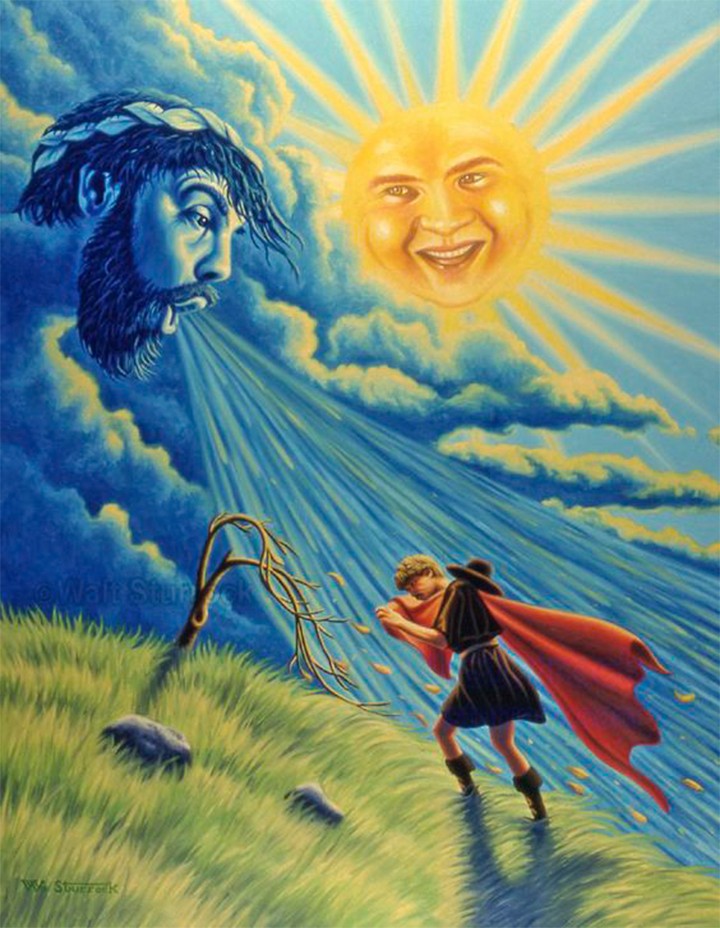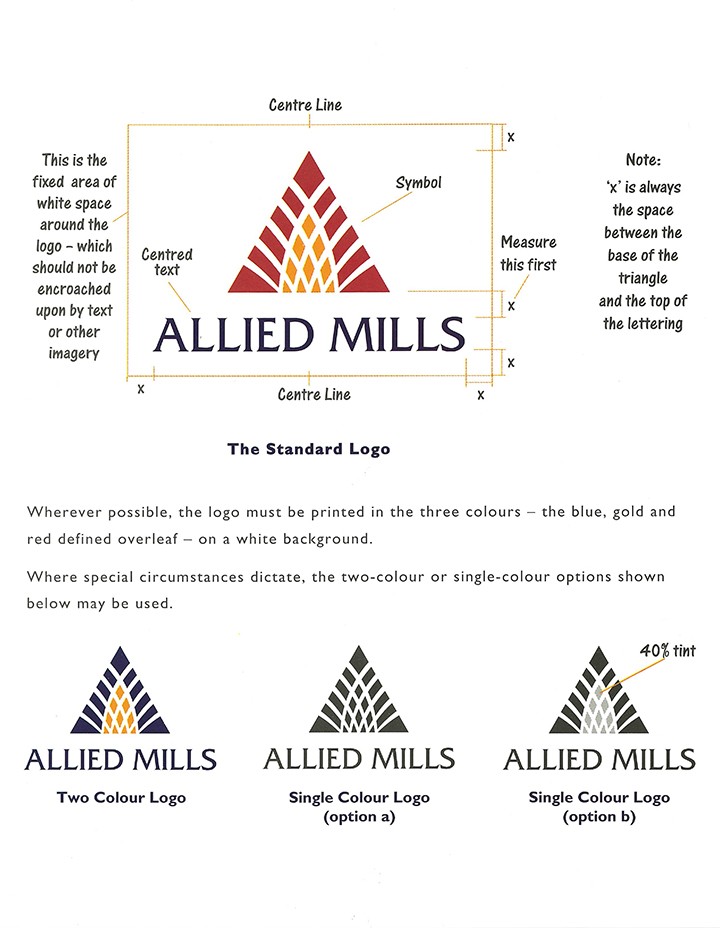 The Allied Mills brand guidelines began with a single page introduction. It simply explained why the branding exercise had been necessary and the need for consistency with one brand and one image representing all sixteen mills. It then went on to explain the importance of everyone's role in ensuring the new brand was cherished, protected and adhered to.
There were twenty pages of brand application guidelines for stationery, signage, vehicles, colours, etc. The message was simply, 'this is your new brand, please look after it' and it was well received by all.